Ladies and Gentlemen,
Expocentre AO and BolognaFiere invite you to participate
in the Obuv. Mir Kozhi International
Exhibition for Shoes and Leather Products.
If your goal is to
enter the Russian market;
widen business contacts;
increase the number of customers;
get high commercial efficiency of participation;
develop your business in Russia;
stay in one line with market leaders.
The exhibition "Obuv. Mir kozhi" is what you are looking for.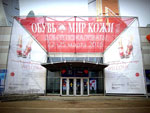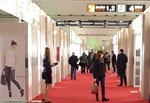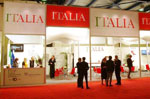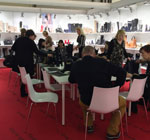 "Obuv. Mir Kozhi" is
Time-proven success, first held in 1969;
A major b2b trade show of shoes and leather products in Russia and the CIS;
Where design meets business;
A high level of the trade fair organization;
More than 200 companies, including famous brands, market leaders and emerging names;
The union of two big salons of shoes and leather goods. Together the 2 salons create a very important synergy both for participants and visitors;
More than 12 000 representatives of retail chains, stores, wholesale and trading companies from 78 entities of Russia and 25 countries.
According to statistics, 73% of domestic buyers choose Obuv. Mir kozhi exhibition!
Meet YOUR client at the best-known trade fair for shoes and leather products in Russia –
Obuv. Mir Kozhi-2021. Spring!
Obuv. Mir Kozhi is organized by Expocentre AO and BolognaFiere (Italy),
and supported by the Italian Footwear Manufacturers' Association (Assocalzaturifici) and the Italian Ministry of Economic Development.